I believe I found it!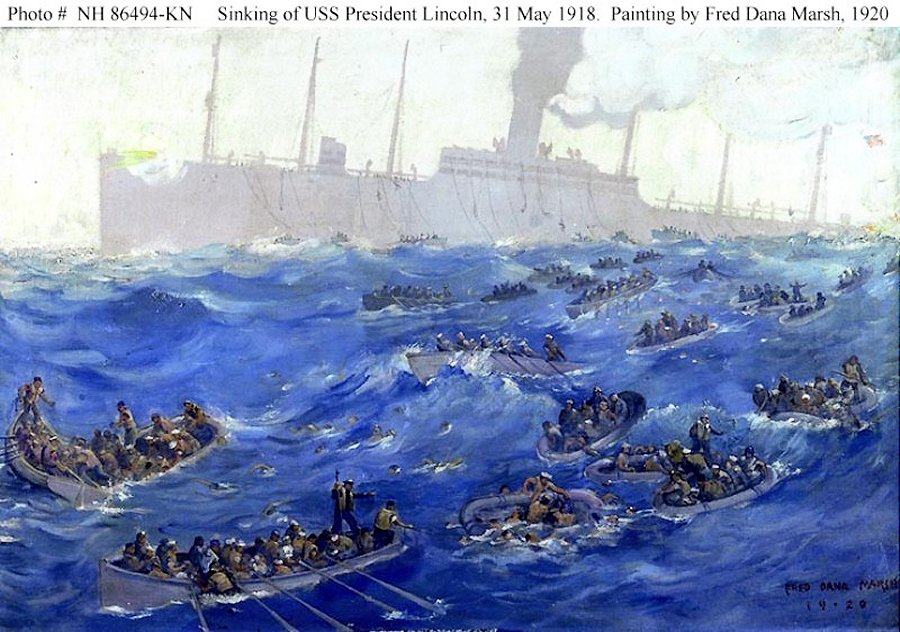 The painting is titled
Sinking Of USS President Lincoln, 31 May 1918
and it was painted by Fred Dana Marsh in 1920.
It must have been doctored a bit, obviously, for the Since I Left You cover, but that's the same painting. Now if I could just figure out what artwork was used for the Since I Left You single cover, than I'd be happy.